Château Montauriol, Fronton
The name Montauriol comes from "Mons Aureolus", Latin for Golden Mountain. The property belonged originally to the Knights of Saint Jean de Jérusalem and to the abbey of Moissac at which time its wines travelled in the Crusades. More...
Sorry, no wines were found to match your criteria but please see our En Primeur page as we may be shipping wines for this producer.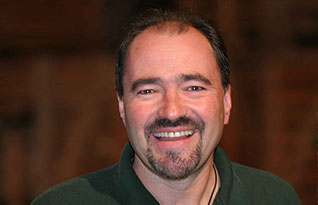 Enjoyed by Pope Calixte II, Richelieu and King Louis XIII who camped there during the siege of Montauban, the estate passed to the Compte d'Espié, a noble inhabitant of Toulouse. Later acquired at a court sale on August 13th 1789 by a lawyer of the Toulousian Parliament, M. Saint-Plancat, Montauriol belonged to the same family for seven generations.
Nicolas Gelis (pictured) bought the property in 1998. On two distinct terroirs he has 45 hectares of vines here, the lion's share of which are Négrette, a local variety rarely seen elsewhere (some Syrah and Cabernet Franc too). Sustainable viticulture is practised - only organic plant composts are used for soil enrichments and trace elements to help stimulate the plants' own natural defense system. Cover crops are also used between rows to compete with the vines, lower yields, limit soil erosion and help stimulate organic life in the soil. He has updated the estate with some modern practices and now is among the vanguard of wine production in the South West of France producing 270,000 bottles per year, 75% of them red.
Click for more about: South-West France Fronton Château Montauriol
You must be aged 18 or over to purchase wine.
© The Big Red Wine Company, Barton Coach House, The Street, Barton Mills, Suffolk IP28 6AA, UK. Tel +44 (0) 1638 510803

Site design by GOL