Where to stay and what (else) to do in France
Having spent so much time in the Southern Rhône over the years, we probably know the region better than the UK! As well as dozens of wineries we could recommend (and some we would suggest you avoid), we have found some delightful places to eat and, also, places to stay. This page is dedicated to this last category.
We have two recommendations, both with something different to offer.
Venasque - (pictured left) this is a stunning house in a sleepy, picture-postcard village steeped in history, perched on a rock. The private accommodation sleeps 8 and boasts a private pool. The village is well catered for in terms of restaurants and a small shopas well as the inevitable boulangerie and other facilities. It is the home of one of France's best known metal sculptors, Etienne Viard and, as well as his shop (and workshop, actually more a yard), there are other upmarket clothes and pottery shops and, in the summer, a regular Friday evening Provençal street market. Only 30 minutes from Châteauneuf-du-Pape, there is much to do here - Venasque is situated between the Côtes du Rhône wine villages and the classic Provençal villages of the Luberon. Moreover, you can book this accommodation through BRW at substantially reduced rates.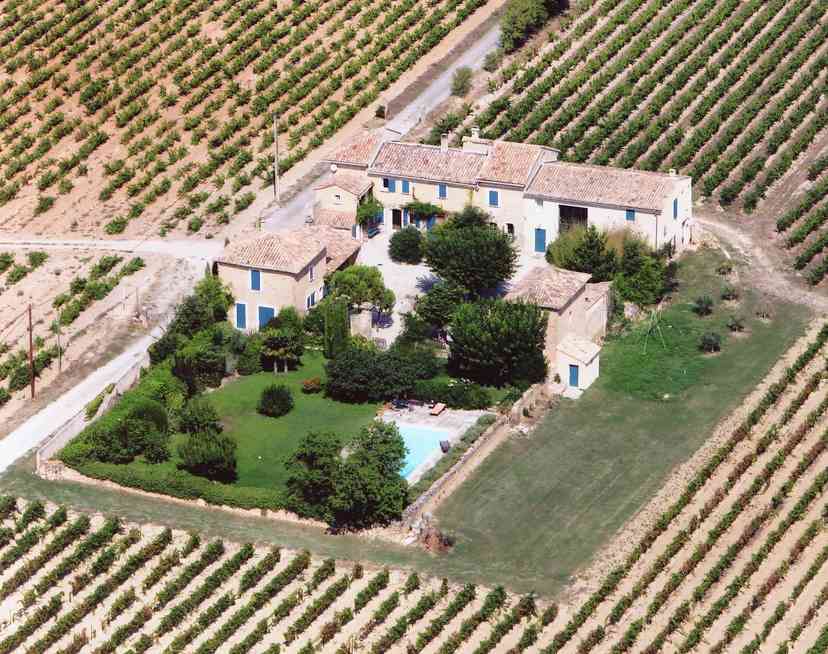 Mazan: The Auberge du Vin - owned by Linda Field and Chris Hunt who, like us, have been visiting the area for years then recently decided to take the plunge and move to this beautifully restored farmhouse between Mazan and Carpentras. There is accommodation in the main house (can be B&B) and a self-contained cottage available for weekly lets. Mazan is quite a busy village a stone's throw from the bustling town of Carpentras. Linda and Chris are on hand to make your holiday perfect (or, if you prefer, they will fade into the background). If you want to learn more about the local wines and feel you would benefit from some help, Linda is a WSET teacher and knows lots of good pit stops in the area.
You must be aged 18 or over to purchase wine.
© The Big Red Wine Company, Barton Coach House, The Street, Barton Mills, Suffolk IP28 6AA, UK. Tel +44 (0) 1638 510803

Site design by GOL