Domaine Cottebrune, Faugeres
One of the pioneers of the Northern Rhone, Pierre Gaillard produces a wide range of wines of exceptionally high quality. More...
---
£11.40 (Bottle)
£43.50 (6 btls in bond)

---
£14.40 (Bottle)
£58.50 (6 btls in bond)

---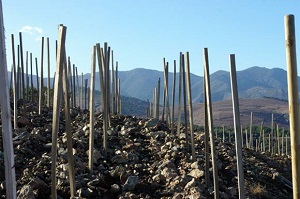 Created in 2007 by Pierre Gaillard, best known for his eponymous vineyards in St Joseph and Cote Rotie. In Faugeres, the steep hillsides are at high altitude with the Cevennes in the background and a panorama extending from the Pyrenees through to Montpellier. The white wines are especially good here.
See Blog: 2015 EP
Click for more about: Pierre Gaillard (website) Pierre Gaillard (wines available) Domaine Madeloc