Baglio del Cristo di Campobello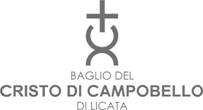 Baglio del Cristo di Campobello is a 50 hectare (ha) estate in the Sicilian area of Agrigento, 30ha of which were planted to vine (at 5,000 vines/ha) in 2000 in as many as 10 micro-climates. It is a deep terrain of limestone and chalk on hills ranging from 230 to 270 metres above sea-level and at 8km from the coast.
The first commercial harvest was as recent as 2007 and in 2009 the estate featured in Sicilia En Primeur. This was followed up with four Vinitaly Special Mention Awards and, in July 2009, shortlisting for Gambero Rosso's coveted tre bicchieri award for the top red, "Lu Patri" 2007, and white, "Laudàri" 2007 - not bad for a first vintage! Slow Food awarded the red "CDC" its 2010 Daily Wine Award for its superb value for money and "Azienda" Bianco was ranked among the 500 best and more reasonable Italian Wines 2010 by Luca Maroni, Italy's answer to Robert Parker.
In the 2011 Vini di Sicilia guide, Baglio del Cristo di Campobello won the Super Premio award for Best Emerging Winery - see here.
The red wines are dominated by Nero d'Avola (except prestige cuvée Lusirà which is 100% Syrah), often backed up by Cabernet and Syrah in particular (Lu Patri is pure Nero d'Avola). The whites are generally based on Chardonnay. Barrel-ageing is par for the course and, whilst young, all the wines are eminently drinkable now but clearly have the potential to develop well.
The whole range is good, certainly, but the two top wines, whilst not especially cheap, are exceptional.
Sorry, no wines were found to match your criteria but please see our En Primeur page as we may be shipping wines for this producer.
You must be aged 18 or over to purchase wine.
© The Big Red Wine Company, Barton Coach House, The Street, Barton Mills, Suffolk IP28 6AA, UK. Tel +44 (0) 1638 510803

Site design by GOL