Château Capucine, Châteauneuf-du-Pape
Christophe Coste must be far and away the most dynamic winemaker in the newly elevated Côtes du Rhône Village of Signargues. Apart from being president of the syndicate there, he makes a range of stunningly good wines. In just ten years, Christophe has expanded the vineyard including a holding in Châteauneuf, the range has developed and includes several excellent boutique wines and everything is now recognised as fully organic. Where next? More...

£39.00
(Bottle)
£175.00
(6 btls in bond)
2009 Château Capucine Châteauneuf-du-Pape
Old-vine Grenache from Christophe Coste.
RP
:
93/100
more details...
Christophe's base is at Domaine de la Charité in Saze, in the Gard département, west of Avignon. He has worked his family's estate since completing his degree in œnology in 1998, making a superb range of Côtes du Rhône and Villages wines including spectacular varietal wines (in particular, Mourvèdre and Syrah cuvées) and, in years well suited to it, an ice wine!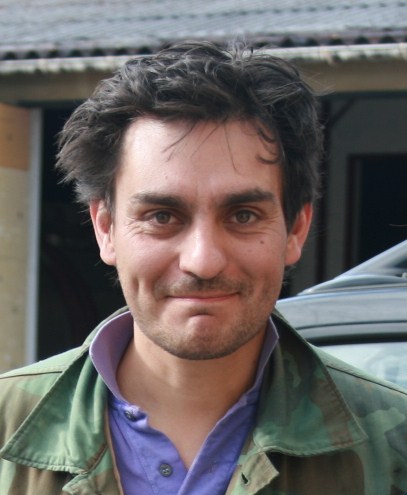 Everything has been done organically since day one when Christophe was part of the Terra Vitis movement. Now he has full Ecocert-ification.
In 2008, Christophe purchased a single hectare plot of old-vine Grenache in the Gallimardes sector in the south of Châteauneuf-du-Pape. An early barrel sample (the wine is raised in second year barrels), showed immense promise but the bottled wine, a year on, was even better. The critics agree.
Christophe was almost certainly the first winemaker in the Rhône Valley to use a sorting machine which sorts the grapes according to potential alcohol so that only grapes with a potential of more than a chosen alcohol degree (eg.14%) can be fermented in one tank whilst grapes with lower sugars go to a different tank. This way the best part of the harvest goes through a longer maceration period.
Fermentation takes place in steel tanks which are mounted horizontally and rotate gently on a central axis to assist in mixing the skins throughout the fermenting mass. Furthermore the tanks are constructed in such a way that they can empty themselves for mass when the free run wine has left the tank and the cover at the end is removed. This system is called "vinimatic"
You must be aged 18 or over to purchase wine.
© The Big Red Wine Company, Barton Coach House, The Street, Barton Mills, Suffolk IP28 6AA, UK. Tel +44 (0) 1638 510803

Site design by GOL