Domaine des Côteaux des Travers, Rasteau
"Robert Charavin produces some of the best examples from this Rhône village" (Wine Behind the Label)
One of the very first people we worked with, Robert Charavin's wines were good enough in the nineties but he has still found room for improvement over the last few years. Now his red wines are some of the very best of the village: no mean feat given the soaring reputation of the this recently elevated village. More...
Sorry, no wines were found to match your criteria but please see our En Primeur page as we may be shipping wines for this producer.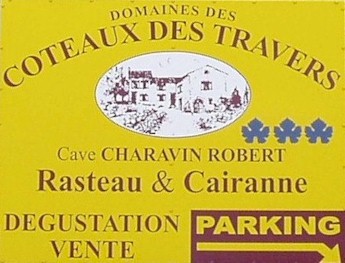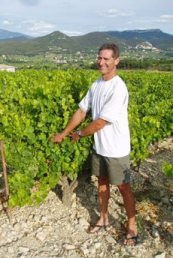 We keep returning to this estate which is quietly producing some fabulous wines. Robert's 2005s were probably the best he had ever made; these have since been surpassed by the fruit-forward 2006s then the superlative 2007s. Since then, Robert has embraced organic viticulture and his wines now have Ecocert-ification.
The 13 hectare estate (9 in Rasteau, 4 in Cairanne) was established by Robert's grandfather Elie in 1931 although Charavins have been producing wine in Rasteau for over a century. The name of the estate, Côteaux des Travers, means "the side of the rising sun": vineyards are situated on hills with exceptional exposure to the sun.
Wines are made from vines averaging 40 years cultivated traditionally. In recent years, a little more oak has been used in the ageing of the wines although in all but the top cuvées this is apparent more from the texture, not in the flavour of the bottled wine.
You must be aged 18 or over to purchase wine.
© The Big Red Wine Company, Barton Coach House, The Street, Barton Mills, Suffolk IP28 6AA, UK. Tel +44 (0) 1638 510803

Site design by GOL