Chateau de Jurque
Chateau de Jurque is a 5 hectare estate run by Marion Latrille-Henry of Chateau Jolys since 2000. More...
Sorry, no wines were found to match your criteria but please see our En Primeur page as we may be shipping wines for this producer.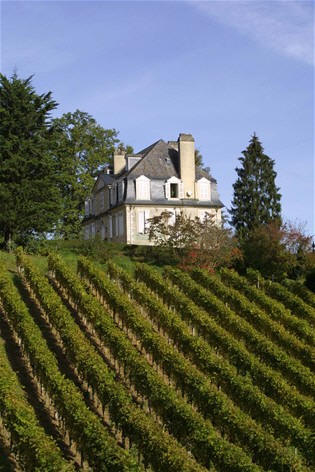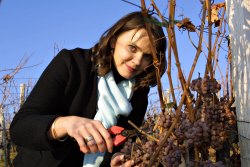 The estate is located on the superb hillsides of the "Chapelle Rousse" district. Soils are a blend of argyle and limestone. The vineyards are planted on the South/Southwest exposed slopes, with Gros and Petit Manseng. The wines produced here are quite different from those at Jolys. What makes the dry white stand out from all the others we have tasted is its composition: whilst most Jurançon Sec is composed of 100% Gros Manseng or, perhaps has a small amount of the superior Petit Manseng blended in, Jurque is equal parts of both giving the wine far more character. The same blend is found in the first level of sweet wine, Tendresse but we couldn't resist the more complex "Séduction" from 100% Petit Manseng aged in barriques.
Jurançon was granted appellation status for its sweet wines in 1936; this was extended to include dry wines from 1975. Located in the French Pyrenees on the border with Spain, Jurançon is still a relatively ignored wine region and the varieties of Gros and Petit Manseng are relatively unknown despite the superb aromatics found in the best wines. This poses a dilemma: on the one hand they deserve to be better known; on the other hand, these wines are massively under-priced which is good news for the consumer.
Click for more about: South-West France
You must be aged 18 or over to purchase wine.
© The Big Red Wine Company, Barton Coach House, The Street, Barton Mills, Suffolk IP28 6AA, UK. Tel +44 (0) 1638 510803

Site design by GOL