Domaine Treloar, Roussillon
Domaine Treloar is emerging as one of the most exciting wine estates in the Roussi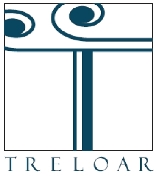 llon region in the far south of France. It is owned and run by Englishman Jonathan Hesford and his Kiwi wife, Rachel Treloar whose Maori and Cornish ancestry is reflected in their logo.
In 2001, Jon and Rachel decided to follow their dream of running their own wine estate. Jon volunteered at an English vineyard for several months to make sure he liked the work. They met Brent Marris from Wither Hills at a wine fair who recommended taking the postgraduate course at Lincoln University in Christchurch, New Zealand's premiere wine academy. Jon graduated top of his class and was then employed for two years as the assistant winemaker at Neudorf Vineyards, one of the most highly regarded wineries in New Zealand. It proved an invaluable experience.
In March 2005, Jon spent a month in the Languedoc-Roussillon visiting vineyards, tasting wines, meeting winemakers and investigating the region. He fell in love with the Pyrenees-Orientales and, in particular, the wines of the Aspres region of the Roussillon. After months of busy searching, in January 2006 he found the perfect property: ten hectares of vines and a big old winery at the edge of a village with an impressive row of seven massive old oak foudres
Domaine Treloar is a truly artisan operation. In the vineyard Jon and Rachel do everything themselves, including pruning, spraying, trimming, ploughing, mowing and picking. They hire a couple of people to help with pruning and a team of about 15 for the harvest. They farm the vineyards under the Sustainable Viticulture Program which combines organic soil management with disease forecasting.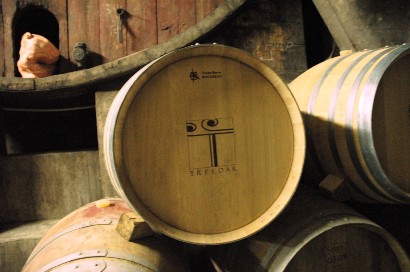 In the winery, Jonís approach is to make the wines as natural as possible. He uses low levels of sulphur and avoids the addition of acid, fining agents and preservatives. He relies on healthy grapes and inert gases to protect the wines from oxidation or bacterial spoilage. The white wines are filtered only once or twice and fined only with bentonite to avoid protein haze. The red wines are not fined at all and just pass through a coarse filter at bottling. No animal products are used and all the wines are suitable for vegetarians or vegans. In order to work naturally and make great wine, it is essential that the equipment is maintained and kept super-clean so, to guarantee the job is done properly, like everything else, Jon does it himself.
I met Jon a few years ago at a tasting in London but it took me until Easter 2011 to get round to visiting the estate. Clearly the experience of living and working there was paying off. He was extremely relaxed and clearly selling his wines without any great problems: I would have to wait for the next bottling in June before I could import Motus and Terre Promise, both of which I regarded as essential to the range. Worth waiting for.
See blog: New arrivals Terre Promise
Click for more about: Domaine Treloar
Sorry, no wines were found to match your criteria but please see our En Primeur page as we may be shipping wines for this producer.
You must be aged 18 or over to purchase wine.
© The Big Red Wine Company, Barton Coach House, The Street, Barton Mills, Suffolk IP28 6AA, UK. Tel +44 (0) 1638 510803

Site design by GOL