Piedmont
Over the four sub-regions of north-west Italy, Piedmont - or, more correctly, Piemonte - is surely the most important. It is home to the majestic wines of Barolo and Barbaresco, its sister vineyard, both made from the noble Nebbiolo responsible for ageworthy wines which offer rose petals, liquorice and tar characters. Two other areas are noteworthy for Nebbiolo production: Gattinara further north and, just across the Tanaro river from Barbaresco, Roero is catching up fast. These are all highly distinctive wines which could not come from anywhere else in the world.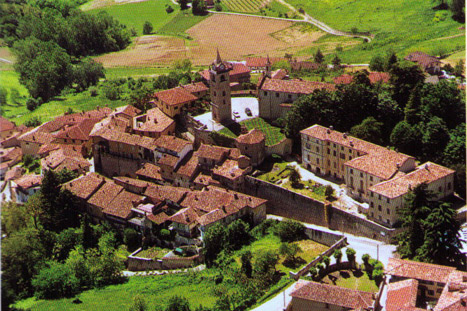 The region is also famous for the world's finest Barbera and Dolcetto. The former range from crunchy, everyday wines which demand food to compensate for the variety's naturally high acidity up to serious ageworthy wines whose quality (and, occasionally, price) can match those of Barolo and Barbaresco. Dolcetto tends to be the lightest and fruitiest of the Piemont reds (I think of it as the region's Beaujolais but a more serious wine than that description suggests - don't tell the Italians I make this comparison though; they might think I don't like the wines!). Some superb white wines are made and some quirky low-alcohol, sweet, sparkling wines too. Actually, this is just the beginning of the story.
The area is one of simplistic yet stunning beauty, defined on one side by rolling vineyards and, on the other, the snow-capped Alps (Piedmont means "foothills"). Viticulture was established during the reign of Augustus with vines planted from Pollenzo (the ancientsí Pollentia) to La Morra, and then in the less rugged, warmer territories of Serralunga, Barolo and Monforte. These are the vineyards that produce Barolo wines, the greatest red made in Italy with excellent ageing potential. That said, the last generation of Barolo and Barbaresco producers including Angelo Gaja, Elio Altare, Roberto Voerzio and Luciano Sandrone experimented with new methods such as shorter maceration and the use of smaller barrels which made the wine more accessible to an appreciative audience. Now the baton has been taken up by producers such as Giovanni Manzone and, more recently, Filippo Broccardo who make some exceptionally good value Barolo.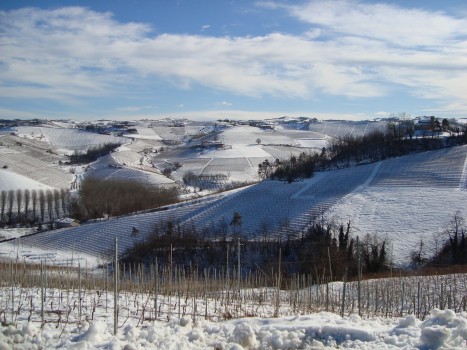 Nearby Barbaresco produces what most commentators describe as more feminine examples of Nebbiolo (the Riserva from Treiso's Nada Giuseppe is a superb illustration of this and for wines with some age, Grasso Fratelli's wines should not be missed and Rizzi produces some of the finest Barberesco wines; from Neive, Cascina Saria offers superb value for extremely high quality). Wines are aged for only two years before release (compared with Barolo's three) with the exception of Riserva wines which age for four years. These are fairly rare, however.
Roero is a third area, increasingly important for its production of Nebbiolo wines. It also produces some good, crisp whites from Arneis which, in a few hands also makes some intensely aromatic and complex late-harvest examples. Fabrizio Battaglino Angelo is a master of both of these (his red Roero and Nebbiolo d'Alba wines are rather good too).
For me, a comparison between the Nebbiolo-based reds of Piedmont and Burgundy is obvious. Mono-varietal wines, they are tannic in their youth, ethereal aromatics emerging as they age. Unlike Burgundy, however, fine wine production in Piedmont is not limited to just one red grape. Indeed, two other red grapes are more widely planted. There are some excellent Barbera wines here too, ranging from juicy, fruity, zingy examples (such as those from Cascina Saria and Nada Giuseppe) to intense, rich, serious wines for quite long ageing (see Battaglino's 'Munbel').
But things don't stop here. The third main red grape is Dolcetto which, returning to the Burgundy analogy, produces the equivalent of Beaujolais only with more depth and character than Gamay seems generally capable of. It is not a variety that usually excites me but the wine from Nada Giuseppe offers more than just summer fun for drinking young. Yes, it has the sweet fruit expected of the variety (dolce is Italian for sweet) but it has some guts too.
There are some interesting white wines here too: Fabrizio Battaglino has already been mentioned. He also sells some of his crop of Arneis to Nada Giuseppe where Enrico blends it with Favorita and Sauvignon to create a delicious blend. In Monforte d'Alba, Giovanni Manzone is, perhaps, the only producer still working with Rossese Bianco.
Piedmont, like other parts of Italy, is also home to many weird and wonderful varieties - we like the wonderful ones: one such example is Angelo Grasso's 'Calos', a top of the range Gamba di Pernice (no, we'd never heard of it before either).
A word about our producers: all the estates we work with represent a new wave of Piedmont winemakers. Enrico Nada, for example, is only in his thirties as is Alberto Alessandria and Fabrizio Battaglino is not much older. These men have all grown up watching their fathers but all went to Alba to train as oenologists at the wine making school there. When they returned to take over the family vineyards, they brought with them some of the modern techniques inspired by Gaja and the others. However, their prices remain far more accessible than those of their more famous countrymen.
You must be aged 18 or over to purchase wine.
© The Big Red Wine Company, Barton Coach House, The Street, Barton Mills, Suffolk IP28 6AA, UK. Tel +44 (0) 1638 510803

Site design by GOL