Xavier Vignon is one of the top consultant winemakers in the south of France. He used to be a master Champagne blender (so he knows a thing or two about constructing wines) but now lives in Les Barroux in the Rhône Valley from where he visits around 300 estates to advise them on viticulture and vinification. At the end of each year, as he hands over his bill, he offers some of his employers to exchange it for barrels to make his own blends - well, that's more or less how it works. His preferred style is for intense flavours and big structures so, inevitably, he keeps the best wines for bottling under his own stylish label. They are superb wines which are earning him the recognition they well deserve in France - and they are beginning to become well-known in the UK. More...
---
£8.95 (Bottle)
£63.00 (12 btls in bond)

---
£9.90 (Bottle)
£72.00 (12 btls in bond)

---
£12.00 (Bottle)
£90.00 (12 btls in bond)

---
£12.00 (Bottle)
£93.00 (12 btls in bond)

---
£13.80 (Bottle)
£111.00 (12 btls in bond)

---
£16.00 (Bottle)
£132.00 (12 btls in bond)

---

---
£35.00 (Bottle)
£324.00 (12 btls in bond)

---

---
£44.00 (Bottle)
£414.00 (12 btls in bond)

---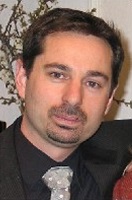 Xavier producers a wide range of wines from the south of France. From the Rhône he offers a full range from a full and gutsy Côtes du Rhône to his top wine, a Châteauneuf called "Anonyme" from a number of his top clients.
One of the most distinctive wines is the non-vintage blend sourced from both the Rhône and the Languedoc. Not only does it come from two distinct regions (and many more sub-regions) but it comprises wines from more than one vintage - as already mentioned, Xavier is a master blender! As such "Xavier Rouge" (or "Debut") can only be classed as non-vintage wines. Oak-aged and very powerful, it is an astonishingly good value wine.
New in the 2010 vintage, a 100% Grenache cuvee from Gigondas, a new favourite for us, and a Syrah-rich Vacqueyras which will be superb with three or four years in the bottle. "100%" is a new variation on the "Debut" concept so will be one to watch.